» Today's Birthdays
Sully (43)


» Stats
Members: 11,427
Threads: 231,149
Posts: 12,299,544

Welcome to our newest member, TB12GOAT

» Welcome, guest!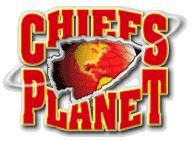 Welcome to ChiefsPlanet,
a Kansas City Chiefs Message Board
This forum is fast and furious with discussion on all variety of topics. Newbies welcomed. If you enjoy reading, don't be shy - please jump in and post!
If this is your first visit, be sure to check out the FAQ by clicking the link above. You will have to register before you can post; click the register link above to proceed. To start viewing messages, visit our main forum, The Lounge or click on a thread title below this message.
» Recent Threads
Title, Username, & Date
Last Post
Replies
Views
Off Season Lets Talk Guns, Part 2

Today

11:35 AM

by

Otter

2,099

200,444

**** Official Chiefs VS Patriots AFC Championship Game Thread ****

Today

11:35 AM

by

JakeF

2,267

56,106

Kareem Hunt now plays for the Saints...

Today

11:33 AM

by

Sorry

10

407

Chiefs from Germany, Europe, outside USA

Today

11:33 AM

by

BDj23

45

242

Anybody else buy Superbowl tickets?

Today

11:32 AM

by

IowaHawkeyeChief

46

834

Chiefs Sign Sammy Watkins

Today

11:30 AM

by

BottomShelfBoose

998

57,142

Early AFCCG Forecast: High of 19°

Today

11:30 AM

by

JoeyChuckles

460

12,851

**Official 2018 Chiefs Road to the Super Bowl Thread** Puppeteered by Patrick Mahomes

Today

11:27 AM

by

KChiefs1

73

4,514

KC CHIEFS vs. NE PATRIOTS: Who wins? Your predictions?

Today

11:26 AM

by

RollChiefsRoll

120

3,076

Tech N9ne: "Red Kingdom"

Today

11:24 AM

by

Discuss Thrower

22

680

» Online Users: 437
129 members and 308 guests
-King-, allen_kcCard, Ash, AustinChief, Baby Lee, Baster mater, BDj23, Bearcat, Best22, bigjosh, BlackOp, Bleedingreennc, BottomShelfBoose, brorth, Chief Roundup, ChiefaRoo, chiefforlife, chiefs1111, ChiefsandO'sfan, chiefscraze, CupidStunt, DanBecky, Dartgod, Discuss Thrower, dj56dt58, dlphg9, DRM08, dtforever, DTVietnam, Dunerdr, dwwataz, e3263518, eDave, Flachief58, FringeNC, GermanChief, GermanChiefFan, Hammock Parties, HemiEd, HermanHater, Hog's Gone Fishin, HonestChieffan, htismaqe, Humbug, IChief, ILChief, IowaHawkeyeChief, JakeF, JD10367, Jerm, JoeyChuckles, Judge Smails, kc-nd, KChiefs1, Kclee, KCwolf, KC_Lee, KILLER_CLOWN, krieg17, mac459, MAG, Mile High Mania, Miles, mililo4cpa, milkman, mlyonsd, Molitoth, Msfbulldog, MTG#10, Munson, neblo, noa, OKchiefs, Otter, Over Yonder, Oz_Chief, Pants, penguinz, phisherman, PHOG, ping2000, Pitt Gorilla, POND_OF_RED, Prison Bitch, Raiderhader, Randallflagg, Randy the Fan, RealSNR, RedandGold, Ribbs67, RobertWeathers, Rob_Nachos, RollChiefsRoll, Rudy tossed tigger's salad, SAUTO, SDChiefs, Setsuna, smithandrew051, Sorry, staylor26, stevieray, stumppy, Superturtle, TeaQue, theoldcoach, Thunderlizard, Tigers1fan, TomBarndtsTwin, TwistedChief, tyler360, Wallcrawler, Warpaint69, Warrick, wazu, Wilson8
Most users ever online was 4,753, 12-04-2015 at 09:37 PM.