» Stats
Members: 13,099
Threads: 248,089
Posts: 13,859,714

Welcome to our newest member, 64chief

» Welcome, guest!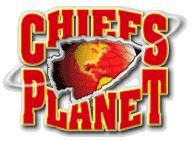 Welcome to ChiefsPlanet,
a Kansas City Chiefs Message Board
This forum is fast and furious with discussion on all variety of topics. Newbies welcomed. If you enjoy reading, don't be shy - please jump in and post!
If this is your first visit, be sure to check out the FAQ by clicking the link above. You will have to register before you can post; click the register link above to proceed. To start viewing messages, visit our main forum, The Lounge or click on a thread title below this message.
» Recent Threads
Title, Username, & Date
Last Post
Replies
Views
Aaron Donald to be charged with assault

Today

11:06 AM

by

KINGPIN CHIEFS FAN

33

853

Miami stripper arrested for squirting

Today

11:05 AM

by

scho63

33

923

Deshaun Watson being accused of sexual assault?

Today

11:04 AM

by

TEX

963

41,433

Vote for the Most Despised Chief Ever

Today

10:58 AM

by

mkp785

47

599

NFL requiring Covid Vaccination to a certain degree

Today

10:51 AM

by

Fish

81

1,590

***NON-POLITICAL COVID-19 Discussion Thread***

Today

10:44 AM

by

Monticore

52,210

3,894,258

Ken Jennings to Host First Episode Following Alex Trebek's Death

Today

10:43 AM

by

ThaVirus

38

1,424

Space Exploration megathread

Today

10:40 AM

by

Donger

4,205

519,212

****OFFICIAL 2021 NFL Free Agency Megathread****

Today

10:39 AM

by

Superturtle

1,890

78,839

Report: Orlando Brown requests trade from Ravens, wants to play LT

Today

10:36 AM

by

Superturtle

329

18,647

» Online Users: 483
117 members and 366 guests
AdolfOliverBush, Al Czervik, allen_kcCard, alpha_omega, asdf, Baby Lee, BeMyValentine, BigBeauford, BigRichard, BleedingRed, bsp4444, BWillie, CaliforniaChief, Camaro, CasselGotPeedOn, CatfishBob2, Cave Johnson, Chief Roundup, chiefs1111, ChiefsCountry, Chiefspants, cosmo20002, Dante84, Dayze, Direckshun, Donger, Doob02, F150, Fish, ForeverIowan, funkymunk, gh4chiefs, GloryDayz, GloucesterChief, GoForIt, Graystoke, HayWire, Husky Jerk, Icon, Indian Chief, jallmon, Jamie, Jewish Rabbi, journeyscarab, Judge Smails, jynni, KC Hawks, KCChiefsFan88, KCUnited, kevrunner, kgrund, KGSoloman5k, KINGPIN CHIEFS FAN, locomoulds, louie aguiar, Luv it, mac459, Mennonite, Miles, MKE, mkp785, mlyonsd, mrbiggz, New World Order, Ninerfan11, NY CHIEF, O.city, OKchiefs, Old Dog, old_geezer, Pasta Little Brother, penguinz, PHOG, Phsb2008, Pitt Gorilla, PRIEST, Rain Man, Rasputin, RealSNR, red66, Reroka, royr17, scho63, Shag, Shaid, shitgoose, Shoes, Sig, smithandrew051, staylor26, steelyeyed57, stevieray, Superturtle, TEX, The Franchise, thechiefhusker, Toad, TwistedChief, vailpass, Why Not?, Zebedee DuBois, Zook
Most users ever online was 4,753, 12-04-2015 at 09:37 PM.