MVP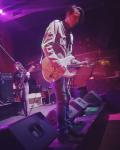 Join Date: May 2001
Location: midtown KC
Casino cash: $5010
1/31 Meck Mock
---
Tag and trade Ford-receive GB's #30 pick, Roger is 35. They're going all in to get back in the hunt immediately.

Houston, Berry, Sorensen- (Dirty Dan any time, doesn't matter.) June 1 cuts free up: $27.7

2019 cap room: Spotrac estimates $36 million. I've seen $44 and as low as $28 so I'm taking the median.

I re-sign: Sherman, Butker, Allen, Devey, West, Lucas. roughly $11 million total.

FA:
I sign Landon Collins, SS to a 5 year deal at $9.4 per. He'll be 30 when the deal is up.

I sign KJ Wright to a 3 year deal at $7 million per. He's 30, coming off an injury season so that's about right. A leader on field, plays SAM. Seahawks will move on.

I sign Chris Long to a 2 year deal at $3 million per. Veteran stop gap, high leadership quality, still had 7 sacks in 2018.

Draft: Chiefs have #29, #30, #61, #64, #92 in first 3 rounds, no 4th, plus 5, 6, 7.

#29 Jaylon Ferguson, DE/Edge, Lousiana Tech
#30 Deandre Baker, CB, Georgia
#61, Rock Ya-Sin, CB, Temple. Spags likes CB's early and often.
#64 CJ Conrad, TE, Kentucky. Reid gets a new toy with a #2 TE that can actually catch the ball. Hey, he blocks, too! What do you know.
#92 Erik McCoy, OC, Texas A&M. competes with Reiter day 1 to start.
#156, Joe Gaziano, DT, Northwestern. solid pass rusher, high motor guy.
#187 D'Cota Dixon, S, Wisconsin. Ball hawking FS.
#192 Porter Gustin, OLB, USC. Future SAM prospect.

with the June 1 savings, I extend Jones and Hill.

Collins, Jones, and the young guys are the future of the defense. Long and Wright add strong leadership, mentoring the young guys, have been leaders on strong defenses and still have a little left in the tank.
CB-Baker, Fuller, Ya-Sin, Ward (now a killer corps)
at S, Collins, Lucas, Watts, and Dixon is real solid and versatile.
LB corps with Hitchens, O'Daniel and Wright looks good.
D-line, Long rotates with Ferguson at RDE, Jones, Nnadi, Gaziano looks good inside, Speaks/Kpass at LDE is solid.

Added a C and a nice TE for Reid to play with.

And it would all fit under the cap. Most importantly, I didn't do anything to screw the team cap-wise in the future. Reasonable deals and as long as we draft well, we're in the hunt every year.

*I used Spotrac's market estimations for all FA deals.
---
Last edited by Chris Meck; 01-31-2019 at

10:46 AM

.. Reason: point of clarification